Hedera Hashgraph is a parallel network to Ethereum or Bitcoin. It handles transactions much faster and better than Ethereum or Bitcoin too. Hedera's focus is on security, and they were able to achieve the highest-grade security available. All this with astonishing fast transactions and low bandwidth consumption.
Is HBAR crypto a good investment?
HBAR crypto is an amazing investment since the network has presented us with some amazing results and partnerships. Their system really works fast, and with partnerships with Google and Boeing, it's hard to stay out. This is nothing like the other competitors to Ethereum. The network is revolutionary, and many believe that HBAR crypto can be an absolute moonshot.
How to Buy HBAR Crypto?
Step 1 - Register on Binance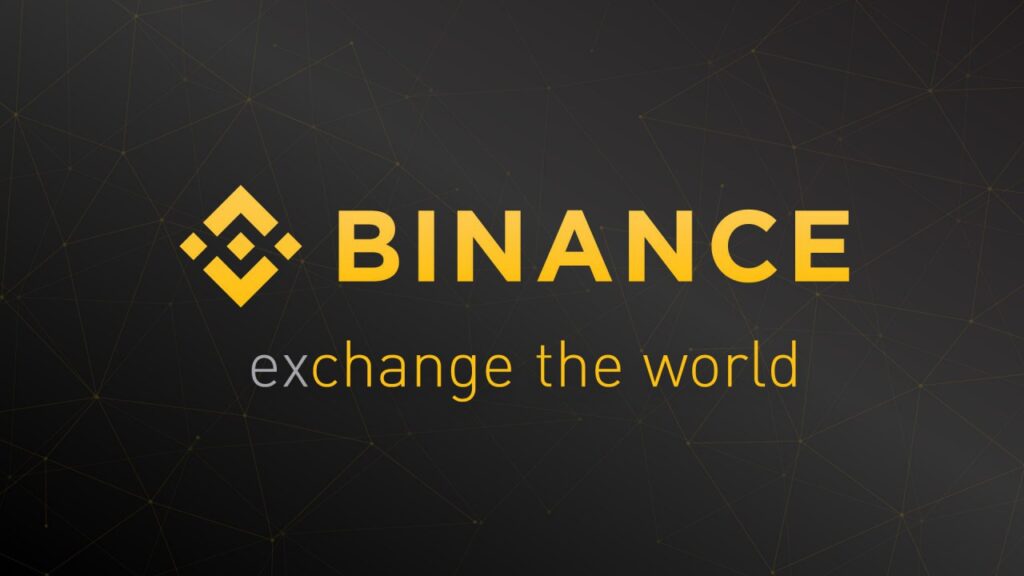 Binance is one of the main exchanges for crypto. We'll need to register on Binance and use it to buy the HBAR**.**
Now it's the boring part where you need to fill out your information. Make sure to use your real information because Binance will ask you for verification of everything.
Step 2 - Buy USDT with Fiat Money and Trade it for HBAR.
Now that all the boring verification part is done, you have to add a payment method. You can choose between a Bank Transfer or Credit/Debit card. Credit Card has higher fees, but you can make an instant purchase. Bank Transfer is cheaper, but you have to wait a couple of days for the money to arrive at Coinbase.
For this demonstration, I will be using the Credit Card payment method.
On the upper left corner, click on Buy Crypto, and select your payment method: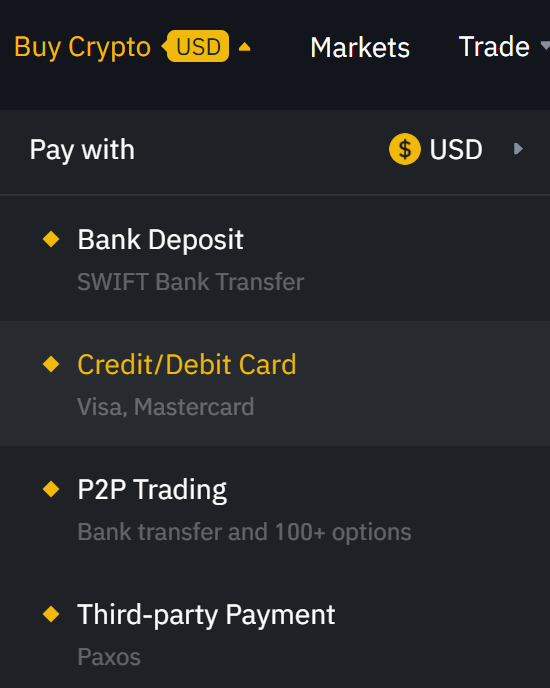 On the next page, select or add the card you're going to use to buy crypto. And the cryptocurrency you'll need to buy is USDT. The reason we are buying USDT is for the purpose of saving in fees. Buying USDT will have much lower fees than buying BNB for example. Each USDT token represents one US dollar. So we'll be buying USDT, and trading it for HBAR afterwards.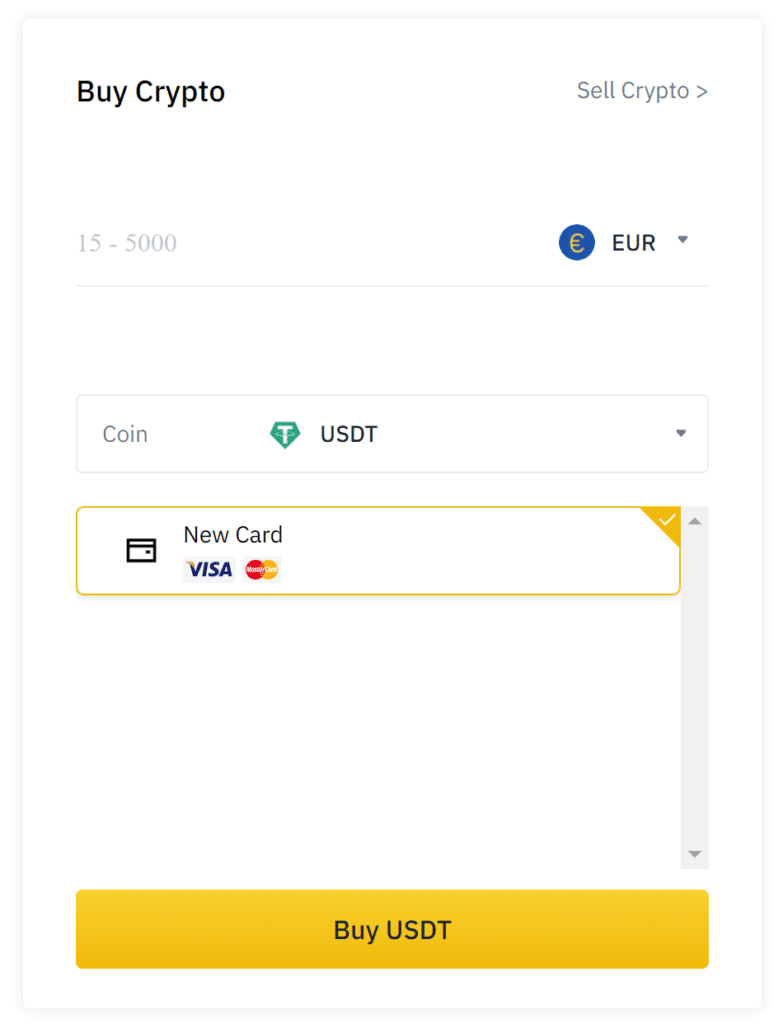 Add your card if you haven't yet, and proceed with the purchase of USDT.
Time to convert it to HBAR. Click on Trade on the top menu: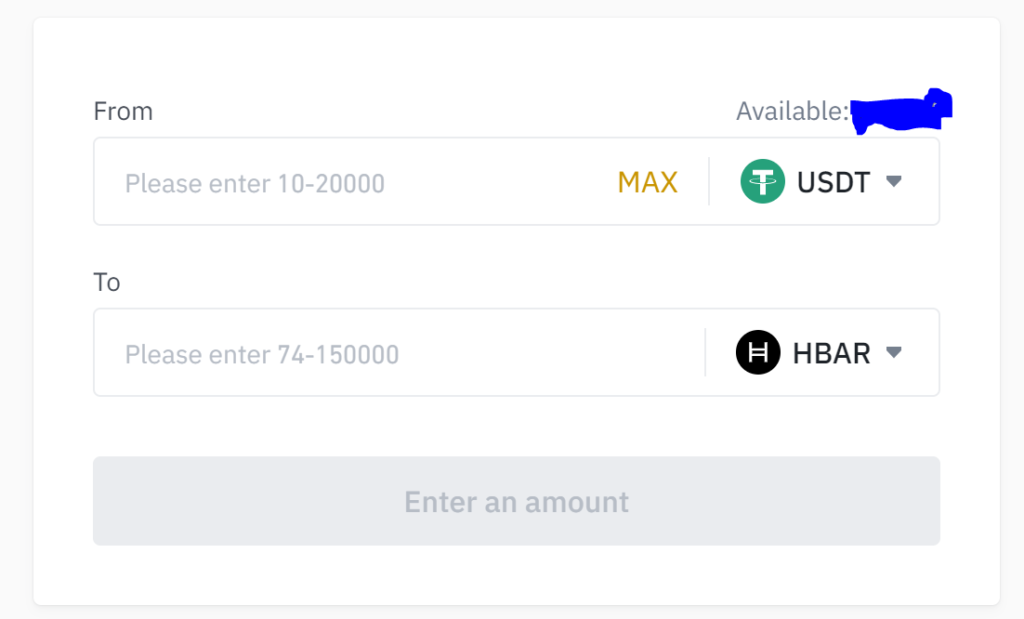 On the "From" section you should now select USDT, and on the "To" section select HBAR, just like you see on the image. Select the amount you want to trade (click on MAX if you want to trade it all). Proceed, wait for a few moments and you should now have HBAR in your Binance Wallet.
Check out Hedera Hashgraph's links:
Site: https://www.hedera.com/
Telegram: https://t.me/hederahashgraph
Medium: https://medium.com/hashgraph
Twitter: https://twitter.com/FinanceGoose
Reddit: https://reddit.com/r/hashgraph
Please make sure you read our Disclaimer. We are not financial advisors.