What is OMI Crypto?
ECOMI is a Singapore-based company that owns VEVE App and SECURE WALLET.
VEVE app is an entire marketplace for premium licensed digital collectibles. Also known as NFT's. With the VEVE App, you can buy, sell and trade your digital assets with other users.
Secure Wallet is an NFT and crypto wallet. You can keep track of all your assets in one place. Secure Wallet also supports a Credit Card that allows you to spend crypto in the real world.
Is OMI crypto a good investment?
If you are looking to invest in the NFT space, ECOMI can be a great project to start with. They have a working product and a great community in the making. The market cap is still low considering the potential NFT's have in the near future. In my opinion, right now is a great timing to invest in OMI.
Where can you buy OMI crypto?
You can currently buy OMI crypto on  Gate.io.
How to Buy OMI Crypto?
Gate.io is one of the main exchanges for crypto. We'll need to register on Binance and use it to buy OMI.
Now it's the boring part where you need to fill out your information. Make sure to use your real information because Gate.io will ask you for the verification of your ID. You will also need to send out a picture of yourself showing a paper with a verification number on one hand, and your ID on the other hand. This verification is needed for withdrawals.
Step 2 - Deposit USDT to Gate.io
Gate.io currently doesn't allow Fiat deposits, so you'll have to deposit some kind of crypto, to be able to trade it for OMI in the next step. My recommendation is to deposit USDT since you can directly trade it for OMI. USDT is a cryptocurrency that is tied to the dollar and reflects the price of the dollar in real-time. 1 USDT will always be worth 1$.
You can buy USDT with Fiat on every exchange that accepts Fiat deposits. I recommend Binance. You can Register on Binance, deposit Fiat, trade it for USDT and send the USDT to Gate.io. Here's how you send USDT to Gate.io after you've bought it on Binance:
In gate.io click on 'My Funds':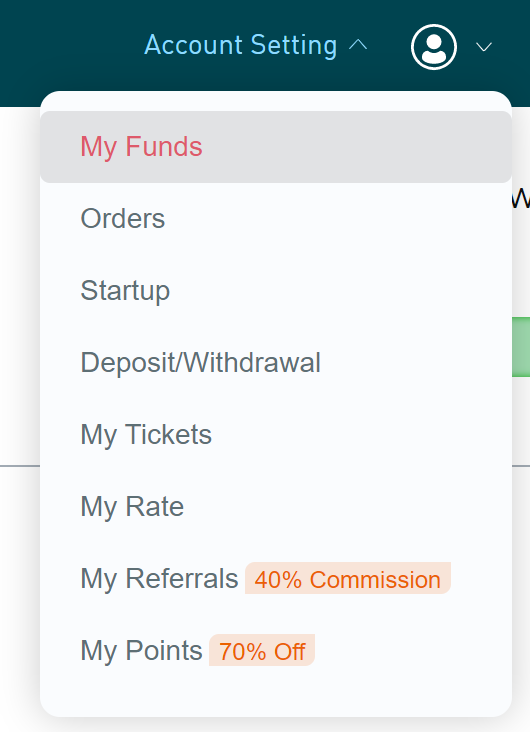 Click 'Deposit' on USDT:

Select Tron/TRC20 Network (cheapest fees) and copy you address: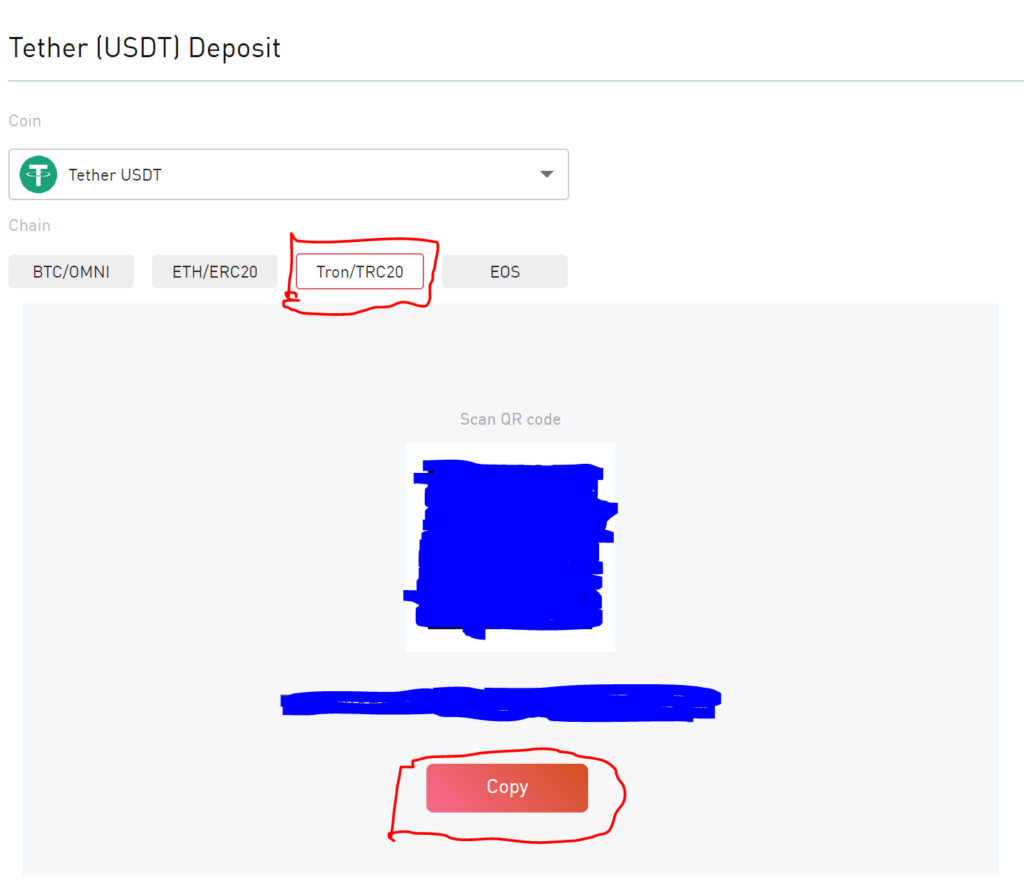 Go to Binance, Log-in, and navigate to Wallet - Fiat and Spot:
Search 'USDT' and click 'Withdraw':
Paste your Gate.io Tron Address, select Tron Network, choose the amount and submit: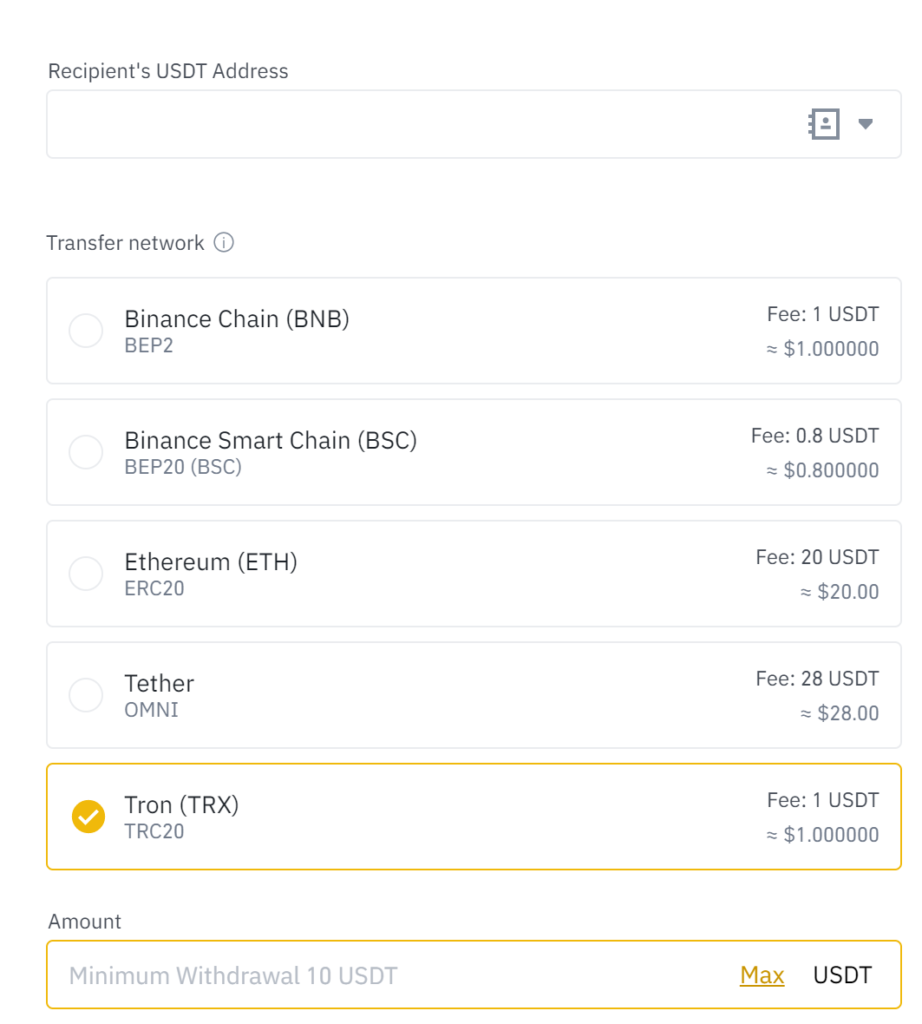 After this, you'll have to insert some verification codes.
Wait a few minutes and your USDT should be deposited in your Gate.io account.
Step 3 - Trade USDT for OMI on Gate.io
Time to buy some OMI. Click on Markets on the top menu:

You'll now see a small search bar on the right, search for OMI, and select the OMI_USDT pair: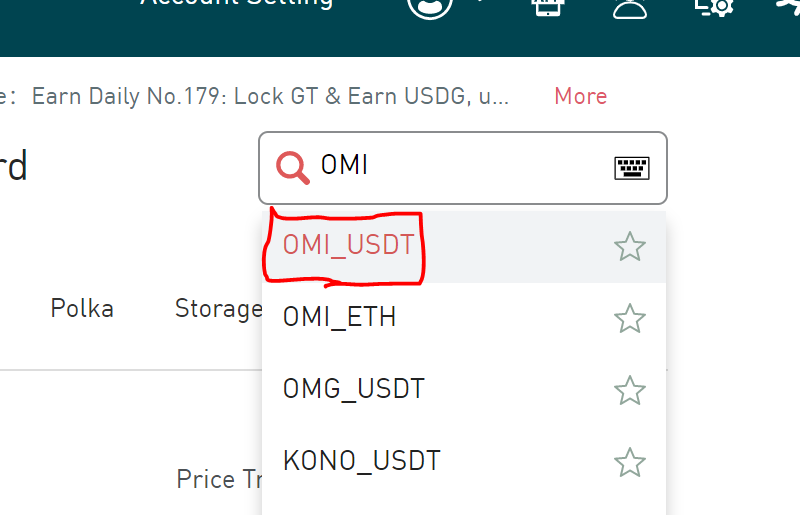 This will open another page where you can see a graph and two separate forms, one to buy OMI and the other to sell OMI: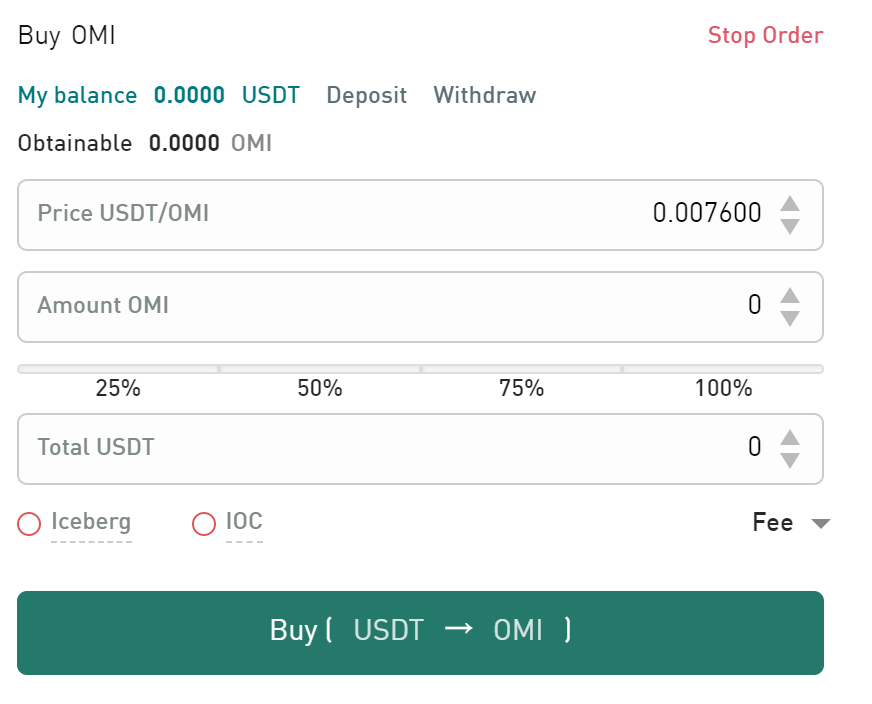 Now you have to type the amount of OMI you want to buy or drag the bar under "Amount," so you can select the percentage of your USDT that you want to trade for OMI. Click on 'Buy( USDT -> OMI )', and the order will be placed. Sometimes it takes a while for the order to be filled due to price changes, so don't worry if your order didn't go through instantly. Wait a little bit and you should be done.
You are now a proud investor of OMI!
Check out our guide if you want to  safely store your OMI tokens on a Ledger Hardware wallet.
Check out ECOMI's links:
Site: https://www.ecomi.com/
Telegram: https://t.me/ecomi
Twitter: https://twitter.com/ecomi_
Please make sure you read our Disclaimer. We are not financial advisors.