How to Buy Cudos Crypto (CUDOS)
What is Cudos CUDOS?
According to Coingecko, Cudos is : What is CUDOS? CUDOS powers a decentralised compute network that will interoperate with multiple blockchain ecosystems to provide the following benefits: 1. Trusted layer 1 validator network built on the Tendermint protocol - Wasm compatibility, for smart contracts to be deployed on CUDOS using next-generation languages so long as they compile to WebAssembly. I.e. Golang, Rust, Java etc. 2. Cross-chain or Horizontal interoperability thanks to the network's Inter Blockchain Communication (IBC) integration, allowing Cudos Network smart contracts to interface with multiple networks. 3. 10x lower transaction and gas costs compared to those on PoW networks - A massively scalable network to facilitate more sophisticated smart contract operations 4. Higher performance with anywhere between 200 to 500 Peak TPS on the network - access to a globally distributed layer 3 network of secure cloud, and compute, resources Turing complete solutions for non-Turing complete Layer 1 blockchain networks. With the underlying Cudo platform live in over 145 countries, across enterprise and edge environments, and used by over 250,000 users, CUDOS is the next major release, providing a decentralised computing layer bridging on-chain and off-chain resources. The CUDOS token serves the following clear purposes: Transaction payments, Network governance and operations, a staking mechanism for receiving blockchain and cloud workloads, and a medium of exchange (MoE). What is CUDOS trying to solve? Scaling on blockchain is both expensive and limited in the type of use-cases it can support. CUDOS solves this issue by providing a highly scalable Layer 2 and 3 solution, connecting both on-chain and off-chain consumers to the network via smart contracts and APIs. Who are the founders at CUDOS? CUDOS was founded by Mathew Hawkins, an award-winning entrepreneur, who previously founded C4L, a data center, cloud and network infrastructure provider that grew to support 1% of the UK's internet infrastructure. Exiting in 2016 for $30m, Mathew started Cudo and the CUDOS network to build infrastructure services in software, what he previously achieved in hardware. The executive team have backgrounds in building and scaling and SaaS with COO Lee Woodham, who has over 25 years split across scaling financial services and tech companies. The board of advisors also includes David Juxon, former MD of Bank of America, Chris Deering, Former President of Sony Entertainment (Playstation), Joerg Roskowetz, Director of Blockchain for AMD and Maggie Fang, early investor in Uber and Alibaba. What makes CUDOS unique? CUDOS is the first decentralised computing network to provide services to both on-chain and off-chain infrastructure consumers. Built on the Cosmos blockchain and utilising the Tendermint protocol for secure BFT consensus, the CUDOS validator network will provide a globally distributed and highly secure network able to allocate more intensive workloads out to the underlying Layer 3 Cudo platform. How is the CUDOS network secured? The CUDOS Network utilises the Byzantine Fault Tolerant Bonded Proof of Stake mechanism featured in the Cosmos SDK, known as Tendermint Core, as its consensus engine. Validators in the CUDOS network stake a given amount of CUDOS in order to earn fees from validating transactions on the network in a secure and highly reliable way. In order to achieve this, the CUDOS Network also leverages the Cosmos SDK's staking, slashing, and governance modules to incentivise a minimum of 95% uptime and to swiftly eliminate validators known to perform double-signs or other known forms of bad actor behaviours. Who are the major partners of CUDOS? CUDOS is partnered with major and recognised brands across both blockchain and enterprise computing verticals, including AMD, Ultra & Algorand. Strategic backers include Outlier Ventures (OV), Moonwhale, Moonrock, Brilliance Ventures, GBV, Spincrypto, Double Peak, Coinvision, and BMW Capital. How many CUDOS coins are there in circulation? There is a maximum supply of 10 billion CUDOS tokens released over a 10 year period (starting from the 11th January 2021). The total supply of 10 billion CUDOS is distributed via multiple allocations, with 34% Ecosystem & Community Development, 33.78% Reserve, 20% Team (2% released based per milestone achieved. 10 key pre-determined milestones), 5% Advisors and 7.22% to presale token holders. Use of funds will be as follows: 30% Research & Product Development, 10% Administration & Operations, 20% marketing, 10% CUDOS Validator Nodes (CVN), 13% User Acquisition, 10% Community Engagement and 7% Contingency. Where can you buy CUDOS? At the time of writing, the top exchanges for CUDOS trading are Ascendex, KuCoin, Gate.io, Uniswap, Bittrex Poloniex, CoinField, Liquid, ZT Global, and others.
Where can I buy CUDOS Crypto?
You can buy Cudos on Uniswap.
Why should you buy Cudos?
Cudos is really one of a kind project. The roadmap is incredibly promising and if the dev team can keep up with the with it, it's only a matter of time for the market to catch up. It's a very risky play but one that can yield amazing profits. Do you own diligence and research the project further so you can make your own decision.

How to Buy Cudos Crypto?
Step 1 - Setting up a Metamask Wallet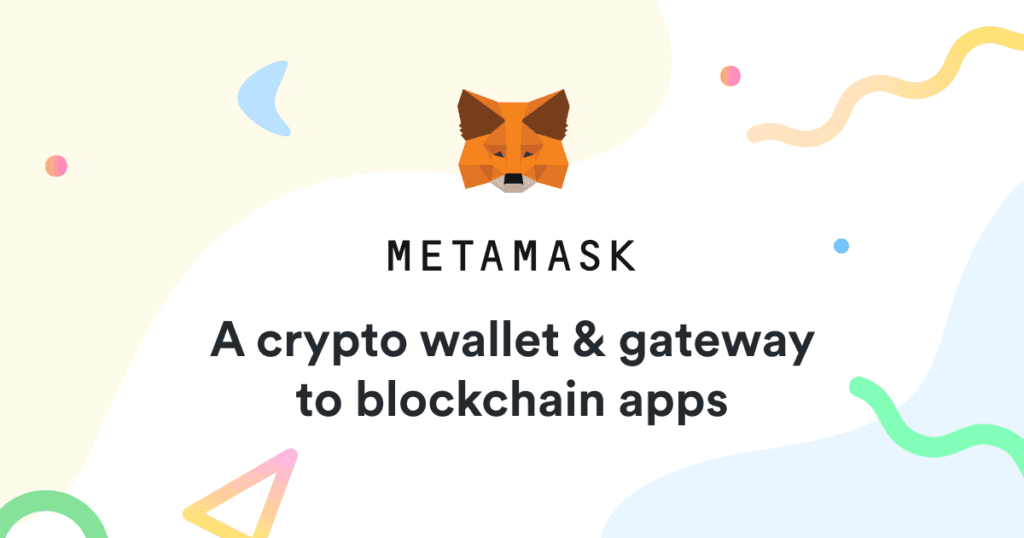 Metamask is by far the most used walled in the world of Ethereum. Whenever you want to buy and sell cryptocurrencies or even use blockchain apps that run on the Ethereum Network, Metamask will be your best friend. Setting up the wallet is also very simple and easy.
Head over to
metamask.io
and click Download. You'll need to use Google Chrome, Brave Browser, Firefox, or Microsoft Edge for this to work. So make sure you are using one of these four browsers. Now at the end of the page, click on the browser you're using and install the extension.
You are now the Welcome Page of Metamask. Click on 'Get Started.' Now click on 'Create a Wallet.' Choose a strong password for your Metamask wallet and continue.
Very Important Part! Keeping your backup phrase safe is the difference between having millions in your account or be that guy on the landfill looking for his old hard drive.
Click on reveal your backup phrase and write every word down on paper. Make sure you don't save your backup phrase on anything digital. This is for your security. After you wrote down your backup phrase, you'll be asked to confirm it. Click on every word in the correct order, and you should be done.
Step 2 - Buy Ethereum on Simpleswap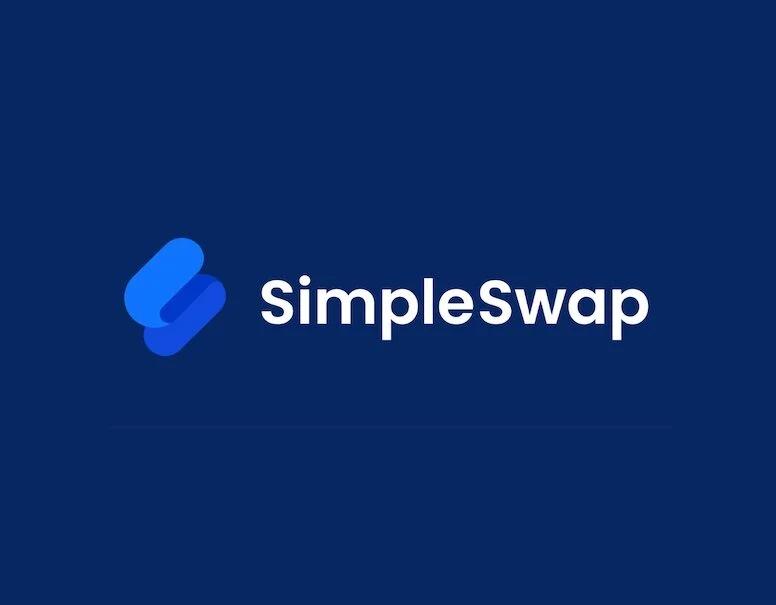 Simpleswap is the easiest way to buy crypto today. Free from registrations, KYC and third-party custody. With Simpleswap we can buy ETH and receive it directly on our on-chain Metamask wallet, skipping most of the steps we'd have to take through a traditional exchange.
Click here to access Simpleswap
Just click the Buy/Sell Crypto tab, insert the USD amount you want to trade for ETH, and click "Exchange", just like this: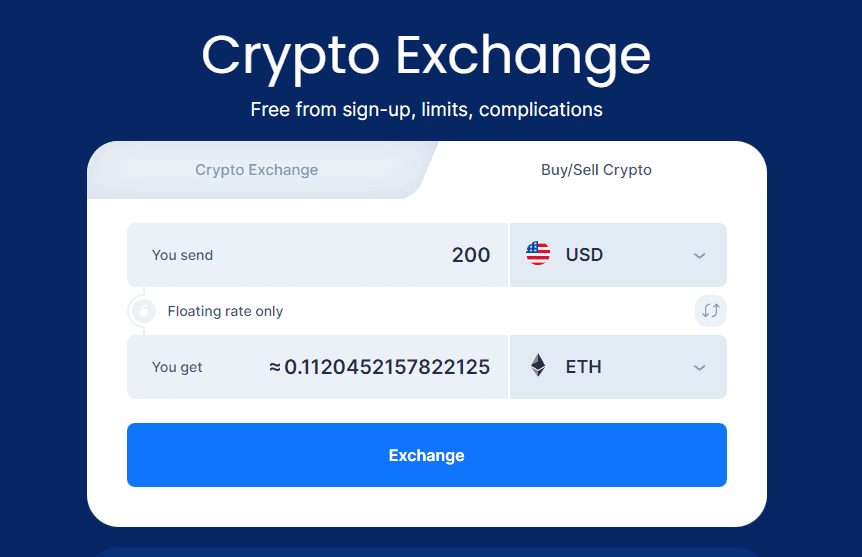 Now all you have to do is click the Metamask fox logo to directly copy and paste your Metamask Ethereum address. It should add it automatically.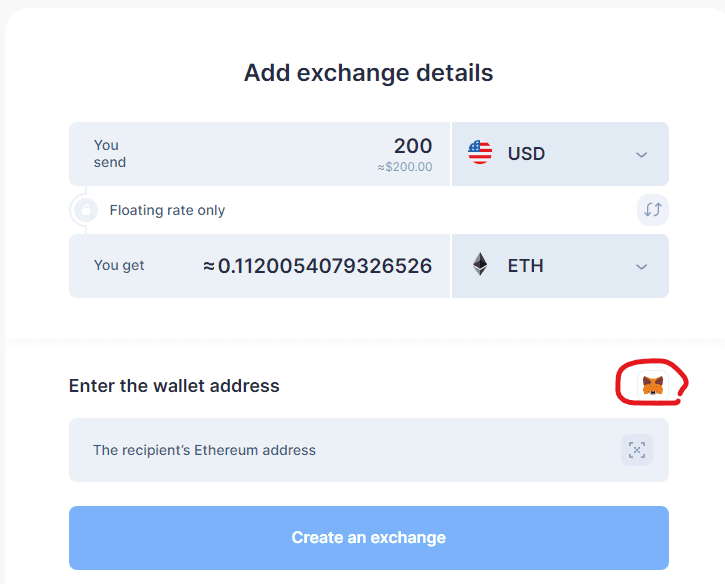 You can now choose between Google Pay or card to complete the payment: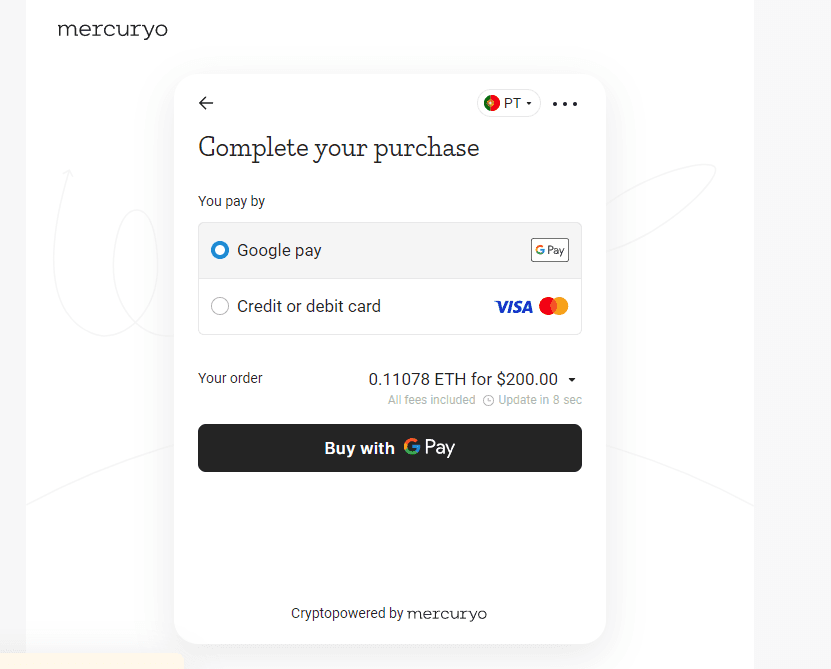 Once you complete the payment, all you gotta do is wait a few minutes for the payment confirmation, and for the on-chain transaction to complete. Once all that is completed you should see your updated balance in Metamask.
Step 3 - Buy Cudos on Uniswap with ETH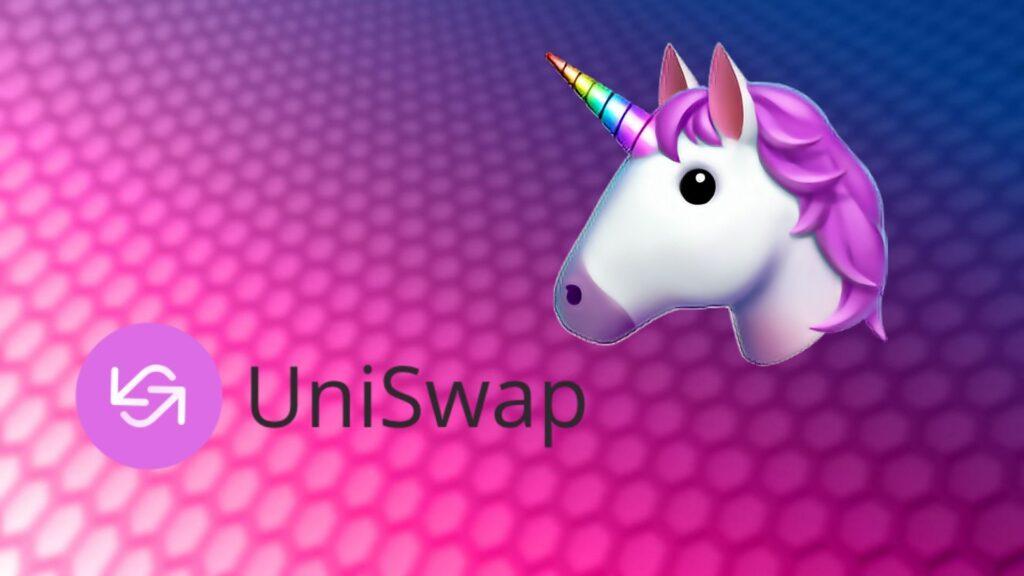 Uniswap is currently the number one Decentralized Exchanged in the world, and it's simply the best place to buy cryptocurrencies that aren't available on sites like Coinbase or Binance.
Before we head over to Uniswap, we need to prepare your Metamask Wallet to receive Cudos. Open Metamask, scroll all the way down, and click here: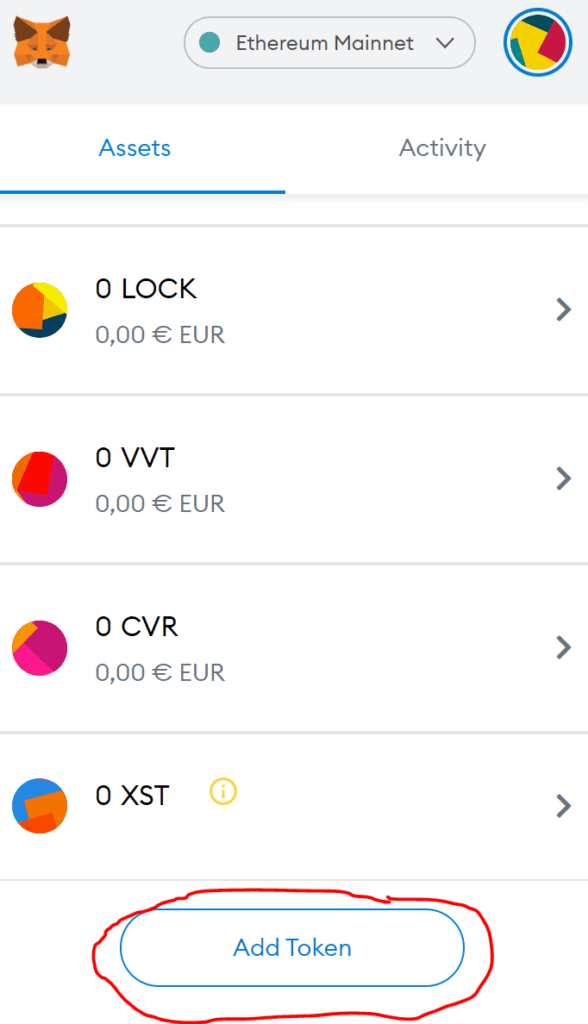 Select Custom Token and paste this token contract address there:
0x817bbdbc3e8a1204f3691d14bb44992841e3db35
The rest should autofill, and you need to click next and then add tokens. Your account is now ready to receive Cudos (CUDOS).
You can check the price and confirm the correct token address of Cudos on Coingecko.
Let's buy some Cudos!
Go to Uniswap. On the upper right corner, click on Connect Wallet and select Metamask. A confirmation popup should open on Metamask (click on the "little fox logo" if you don't see it). Now you need to accept, connect, and your wallet should be connected to Uniswap.
Select a token and paste the Token contract address: 0x817bbdbc3e8a1204f3691d14bb44992841e3db35
Click Import and accept the terms.
Now you have to select the amount of ETH you want to trade for CUDOS. After you confirm it, another popup will appear from the Metamask extension and you should approve the transaction.
Wait a few minutes, and your CUDOS should appear on your Metamask Wallet.
Congratulations! You are now a proud Investor of Cudos!
In case your transactions keep on failing, adjust your slippage tolerance. To do that, click on Uniswap's gear icon, and put 5% here: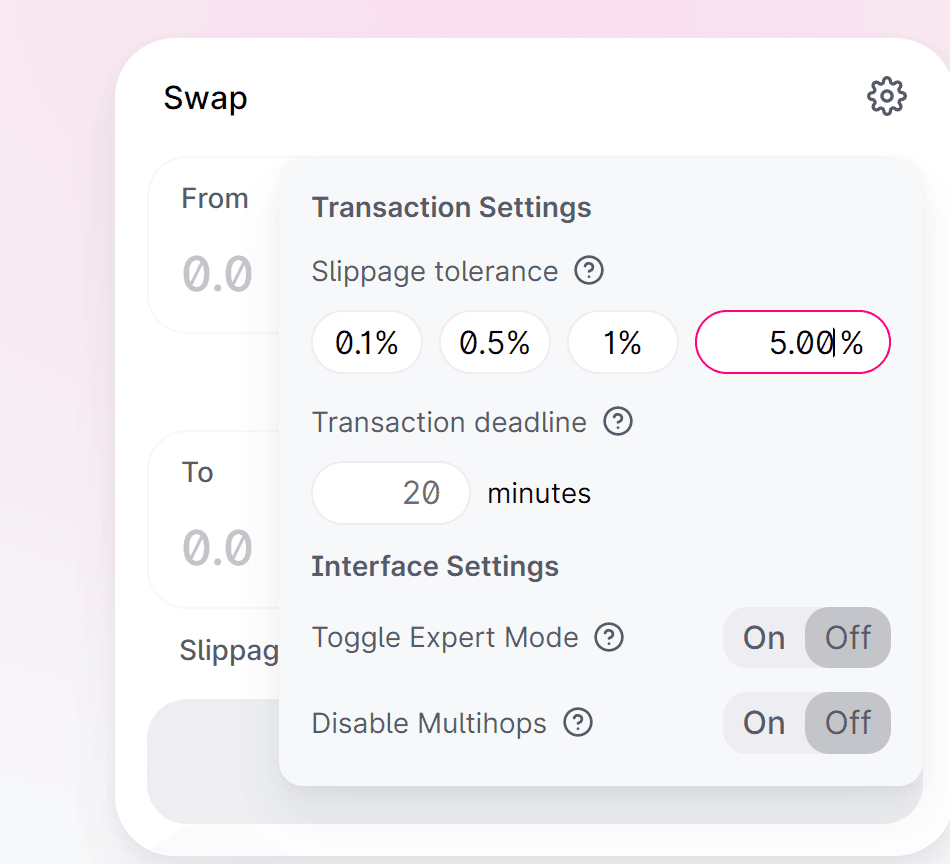 Please make sure you read our Disclaimer. We are not financial advisors.